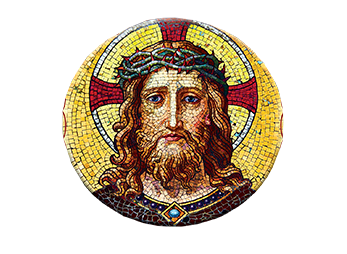 Basic Audio Bible Package
The Basic Audio Bible Package allows you access to the complete RSV-CE Bible text along with the award winning Truth & Life Audio in sync at verse level.
Verse Sync Technology
Watch as the text moves in sync at verse level with the dramatized audio. As you hear the audio you will see the verses highlighted in verse level synchronization. Bookmark your favorite verse or establish a playlist order of your own to read/hear the word of God.
Verses highlight in sync with Truth & Life Audio
Easily follow the audio as you read
Great for studying scripture
Works also when playing Chronologically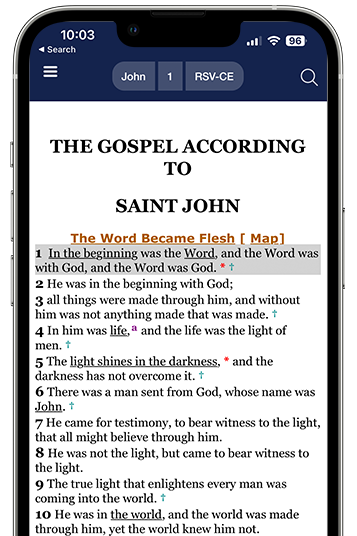 Keyword Search
Searching the Bible has never been easier and more efffective. Simply search the Bible for a phrase or keyword and the search results instantly are displayed. This allows you to quickly access certain parts or themes that you may be in search for in the Bible.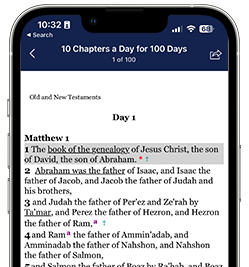 Bible Playlist
Easily read and listen to the Bible in 40 days order or simply create your own playlist within the Bible. Also already included is a New Testament Chronological reading/listening Plan. Challenge yourself to one of these plans today to explore and expand your Bible knowledge.
Jump to Anywhere
Our Bible grid allows you to easily and quickly access anywhere in the Bible at the simple press of a tap. Now you can quickly beat anyone to a verse lookup challenge. The Bible grid has been designed to simplify and expedite your verse search.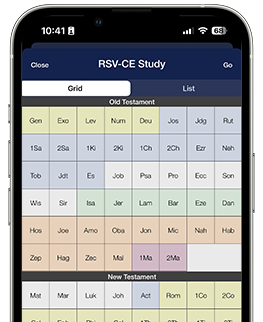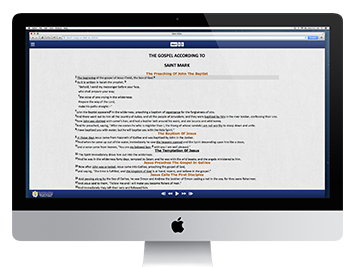 Online Web Bible
Take on the Word of God through your web browser. Experience the Truth & Life Dramatized Audio Bible in sync with each verse in our online version of the Bible. Quickly navigate to any part of the Bible and simply press play to bring the Word to life!
Purchase the Basic Audio Bible Package Today!
Privacy & Terms
Contact Us
© 2023 Ignatius Press / Augustine Institute / FutureSoft, Inc. All Rights Reserved