ONE Bible App, Many Platforms, Great Add-on Features for the Classroom and Personal Study
Our free Bible app (the entire RSV-2CE) has rich and valuable integrated add-on features for purchase: the Truth and Life Audio NT and the Ignatius Catholic Study Bible. Other content as well is available from the Augustine Institute directly from within the app. Now, schools, parishes and other groups can purchase these valuable add-ons up front with one transaction and then activate them across the various iPads, tablets or computers used in the classroom.

Plus, not only will students have access to this powerful Bible App in the classroom, they can use it at home on their personal computer or even on the go with their smartphones (Android or iPhone). One app, powerful features synced across several platforms for a lifetime of use. Whether you are examining the Synoptic Gospels, the Letters of St. Paul, the entire New Testament or Scripture as a whole, this powerful, easy to use app brings reading the Bible, searching for content, sharing insights and going deeper with the wisdom of Scripture scholars to your fingertips.

You need to see it and test it to really appreciate how it can change your life, your love of God and your understanding of His Word. And it's so easy to use!

More details on features below or give it a test drive online with free Gospel of John audio and study features.
Packed With Free Content
Watch as the text moves in sync at verse level with the dramatized audio. As you hear the audio you will see the verses highlighted in verse level synchronization. Bookmark your favorite verse or establish a playlist order of your own to read/hear the word of God.
Annotated Gospel of John – FREE selections from the Ignatius Press Study Bible.


Over 10 hours of FREE Audio Commentary from Dr. Scott Hahn and St. Paul Center for
Biblical Theology.


Dramatized Audio version of the Gospel of John – FREE selections from the Truth and Life Dramatized
Audio New Testament.


Full Lighthouse Talk by Dr. Scott Hahn – The Lamb's Supper.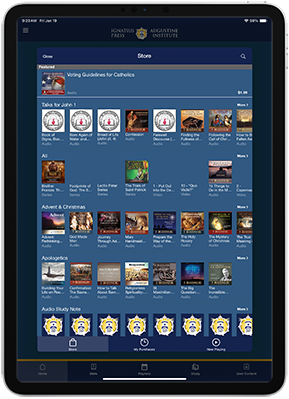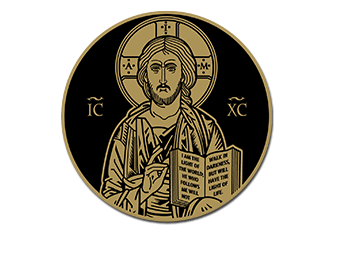 Ignatius Press Study Bible
Years in the making, this is the only Catholic Study Bible based on the Revised Standard Version 2nd Catholic Edition. Utilizing the penetrating study tools developed by renowned Bible teachers Dr. Scott Hahn and Curtis Mitch, this volume presents the written Word of God in a highly readable, accurate translation, with comprehensive footnotes linked to the text itself.

Just click the underlined word or verse and the associated footnote pops up. Quick and easy, an excellent tool for personal and group study.
Truth & Life Audio Bible
The Truth & Life Dramatized audio Bible New Testament is endorsed with an Imprimatur from the Vatican and includes a foreword by Pope Emeritus Benedict XVI. Voiced by award winning internationally-renowned actors, the Truth & Life audio New Testament is a first of its kind dramatized audio Bible from the RSV-CE.

Just listen as Scripture suddenly comes alive with real character voices and sound effects that draw you into the event as a witness. Hearing the Word with colorful living voices will bring new insights and personal reflection regarding the meaning of verses you've read in black and white a hundred times before.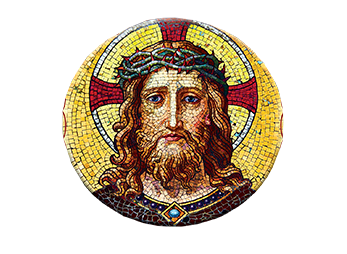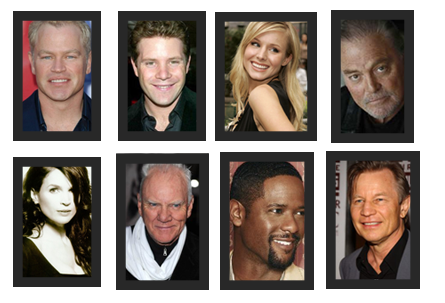 Award Winning Cast
Voiced by award winning internationally-renowed actors including: Neal McDonough, Sean Astin, Kristen Bell, Stacy Keach, Julia Ormond, Malcolm McDowell, Blair Underwood, Michael York, Brian Cox, John Rhys-Davies and many more. These awards winning actors bring the Bible to life through dramatized audio theater. Hear the people and places you read in the word of God come to life.
Online Web Bible - Free and Enhanced versions
Take on the Word of God through your web browser. Experience the Truth & Life Dramatized Audio Bible in sync with each verse in our online version of the Bible. Quickly navigate to any part of the Bible and simply press play to bring the Word to life!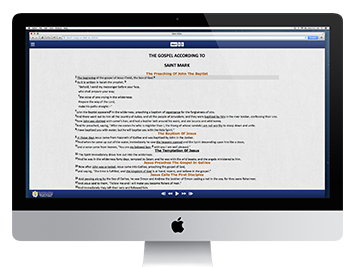 Keyword Search - Free
Searching the Bible has never been easier and more efffective. Simply search the Bible for a phrase or keyword and the search results instantly are displayed. This allows you to quickly access certain parts or themes that you may be in search for in the Bible.

Jump to Anywhere - Free
Our Bible grid allows you to easily and quickly access anywhere in the Bible at the simple press of a tap. Now you can quickly beat anyone to a verse lookup challenge. The Bible grid has been designed to simplify and expedite your verse search.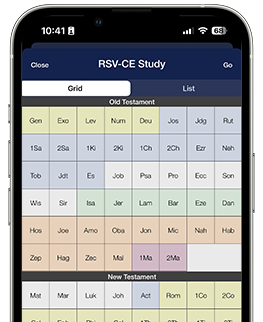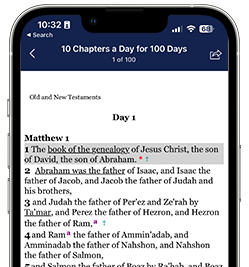 Bible Playlist - Free
Easily read and listen to the Bible in 40 days order or simply create your own playlist within the Bible. Also already included is a New Testament Chronological reading/listening Plan. Challenge yourself to one of these plans today to explore and expand your Bible knowledge.
Endorsed with an Imprimatur
The Truth & Life Dramatized audio Bible New Testament is endorsed with an Imprimatur from the Vatican and includes a foreword by Pope Emeritus Benedict XVI.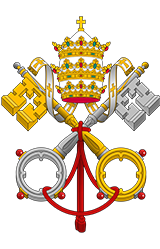 Purchase the Premium Content
on the Catholic Study Bible App today! And experience the Word of God in a whole new way!
Privacy & Terms
Contact Us
© 2023 Ignatius Press / Augustine Institute / FutureSoft, Inc. All Rights Reserved